Design Browser
M'n'G designs' Browser allows you to easily view and control your design files. With its AddOn App facility you can also add various new or enhanced facilities that provide you with even more benifits to help your business.
Key Benefits
List all your current design files for easy selection.
Sort and List in various ways
Quickly view important details without launching SuperView.
Launch your design in SuperView25.
Easily find that design you did a while ago.
Standard and Enhanced versions

*

AddOn extra Apps

*



Click for More Details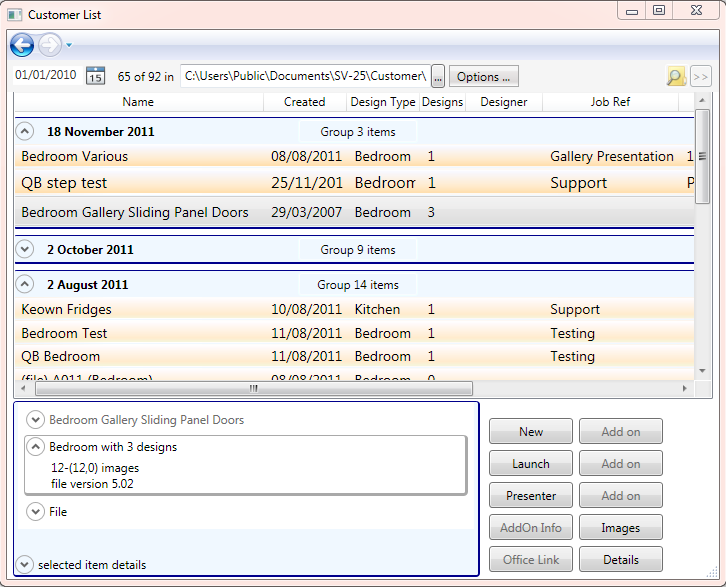 *New and Registered users of SuperView 25R can use the standard version free of charge, please contact us for details on the enhanced version. Some AddOns require the enhanced version.